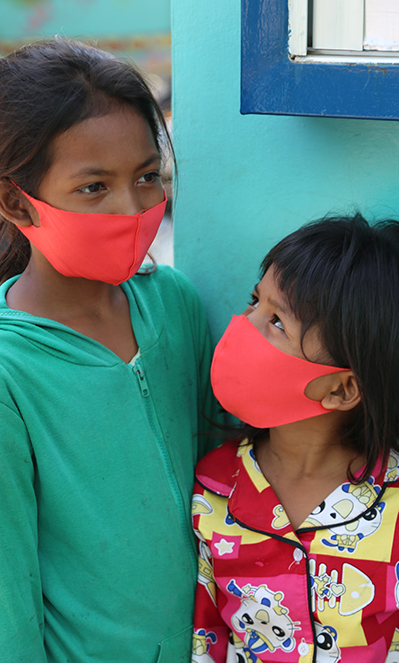 Those who are hungry suffer from war, climate change and now from the global health crisis.
In times like these, those suffering from hunger, suffer even more: an extra 270 million people are at risk of starvation, a number which has doubled according to the UN World Food Programme.
To fight this unprecedented hunger pandemic, the only tools are international solidarity and food aid.
This year, Stop Hunger has strengthened the support already provided locally by its network and volunteers, and by its founding partner Sodexo, making an exceptional donation of US$ 3.4 million to the countries most affected socially and economically.
Because food is and will remain at the center of these climatic, health and humanitarian crises, Stop Hunger maintains its emergency fund, with the objective to provide vital food aid to survivors or distressed populations quickly: through the distribution of essential food items (energy biscuits, rice, vegetables, oil, water, etc.), Stop Hunger food cards or vouchers.