Stop Hunger is going beyond food aid in developing food self-sufficiency. This means encouraging capacities and opportunities for production and training for healthy eating and income.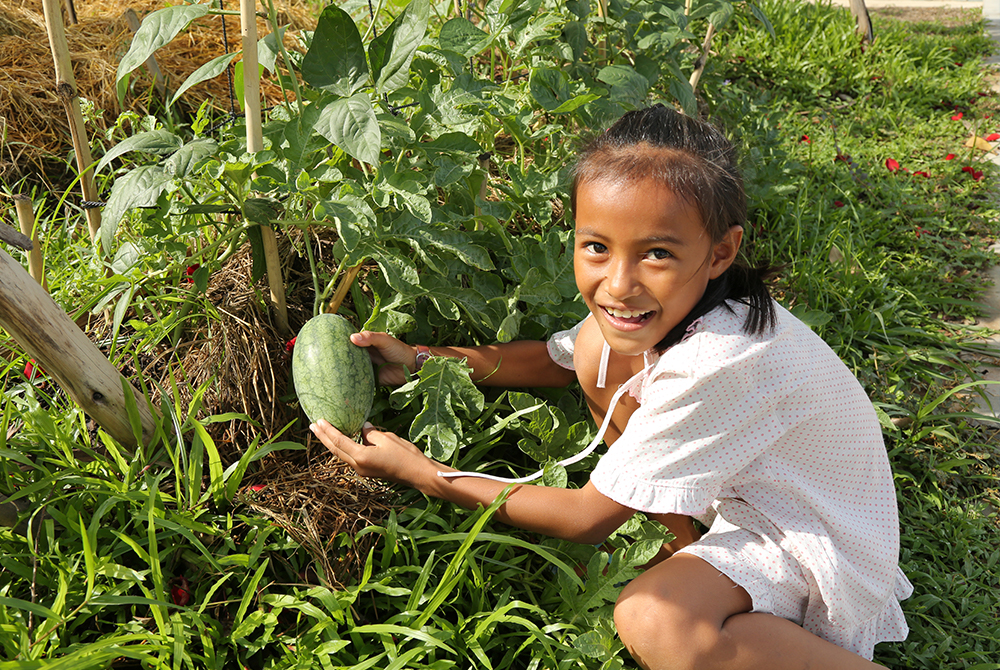 Food self-sufficiency means to produce food for: oneself, one's family and even, one's community.
Food self-sufficiency is also a national-level issue when it comes to eliminating hunger in a country.
To be sustained, self-sufficiency is a question of education, training and resources, with priority to the women we support, as we are convinced of their considerable role to face hunger.