Thanks to the commitment of 26,000 volunteers in 47 countries, Stop Hunger distributed 7.3 million meals (or meal equivalents1) to people most in need and raised US$ 8.6 million to help co-create local and sustainable programs to fight hunger, especially those led by women..
To fight this hunger pandemic, Stop Hunger, its volunteers, donors and founding partner Sodexo mobilized, with the help of clients and suppliers.

ONE NUMBER: an exceptional US$ 3.4 million was donated to those countries socially and economically most impacted. This donation gave food banks, NGO and associations, the means they needed to efficiently provide much needed food aid.

Where our founding partner Sodexo is present, our local support is impactful. We work directly with the United Nations' World Food Programme and indirectly with governments. Our priorities for action are: women empowerment, the most effective way to fight hunger; emergency assistance in case of humanitarian or climate disasters; the transfer of knowledge and skills of Sodexo experts, to improve local sourcing as well as food quality and safety, to 60 countries.

AMBITION 2025: 100 million beneficiaries.

Women are key for a hunger-free world.

DID YOU KNOW? If women had access to the same resources as men – agriculture training, financing, fertile land, equipment, technologies, markets… - we could feed 150 million more people. Why? Because it would allow them to increase their yield by 20 to 30% and therefore improve the global production of developing countries by 4%.

Volunteerism is a powerful mean to help local communities. Our engagement is that of women and men who have supported Stop Hunger over the last 20 years.

DID YOU KNOW? To connect NGOs and volunteers in one click, we launched the Stop Hunger Goodness Platform. This on-line solution enables our founding partner's employees, Sodexo, to find safe volunteering opportunities near them, virtual or face to face, skills-based or hands-on. This platform has been deployed in the United States, Canada, United Kingdom, Belgium and at Group Head Office.


Thanks to the financial support of our founding partner Sodexo, 100% OF DONATIONS received by Stop Hunger go directly to help hundreds of local NGOs and women empowerment programs, our key priority.

ONE NUMBER: ALMOST 5 MILLION US$ HAVE BEEN INVESTED OVER THE LAST FOUR YEARS in programs giving women the means to improve.
Women can free the world of hunger!

Against hunger, we don't give up!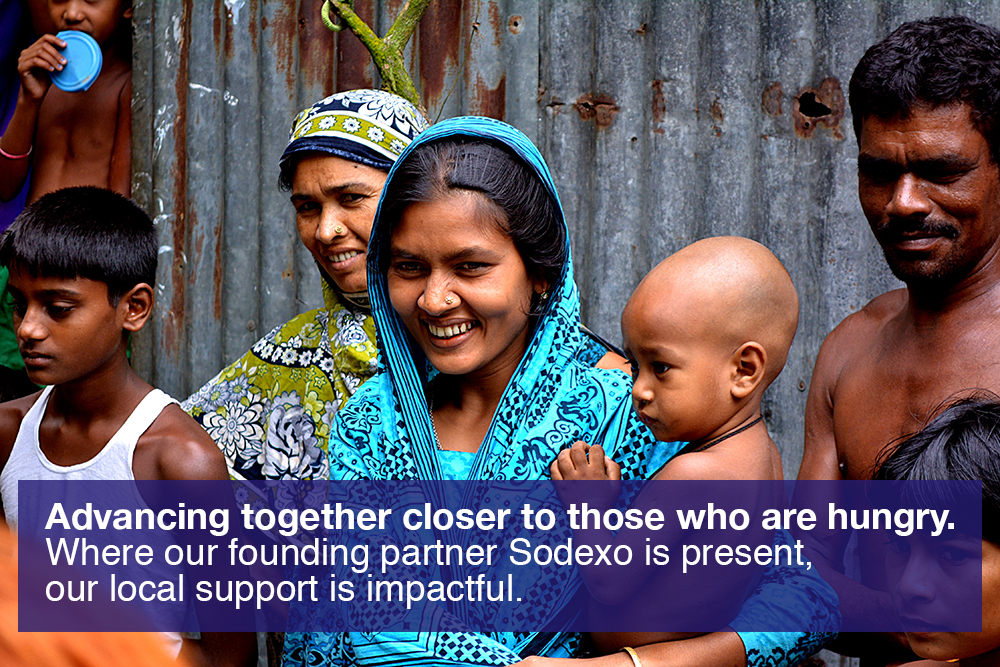 (1) "meal equivalent" means that we take into account all raw or cooked food collected in the world by Stop Hunger and convert it into number of meals served.